Why pay by instalments?
We believe the Omnidesk, being an ultimate customisable setup, is a long-term investment. Much time will be spent on the table either on work or for game, therefore, the sooner you invest in an Omnidesk, the lesser money you will spent on other desks. Hence, we are giving you the option of stretching out your payment of our Omnidesk into more affordable and convenient payments. Now, you can customise your payment along with your own table.
How to pay by instalments?
Add your very own Omnidesk with your desired customisation to your cart as per normal with minimum purchase of $500

Complete the checkout using a DBS or OCBC credit card.

Proceed to your respective bank's instalment plan web page and follow the instructions to apply for the instalment plan.

For additional information, please contact your respective bank.
Disclaimer:
Take note that these are NOT in-house instalment plans, instead they are offered by the respective banks. The steps below are simply a guide for you to follow. For more details of the plans, head to your respective bank's website to find out more.
DBS My Preferred Payment Plan
DBS My Preferred Payment Plan
 

0% Interest with a low processing fee starting as low as 3%
Combine and convert up to 10 transactions
Flexible payments over 3, 6, 12, 18, or 24 months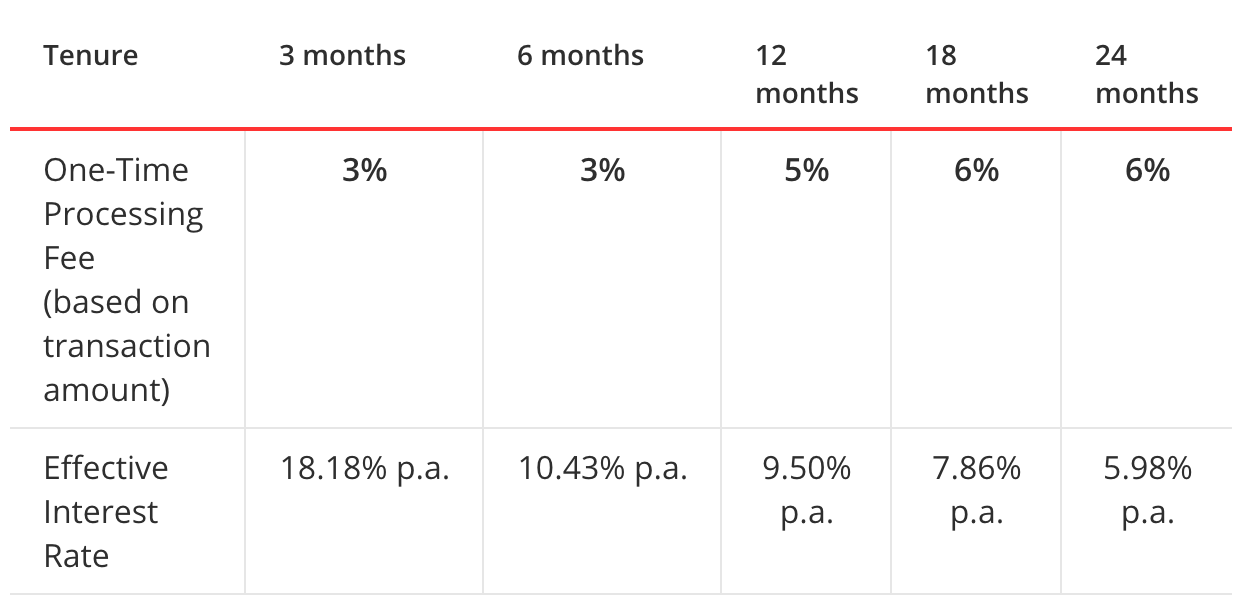 0% Interest with a low processing fee starting as low as 3%
Stretch your payment with any local, overseas or online purchases over S$100 into interest-free monthly instalments
Flexible payments over 3, 6, 12, 18, or 24 months